St. Louis Event space is a great location for FIELD TRIPS!
"I first want to thank you for allowing our camp to have our field trip at your space!!! The show was AMAZING and FUNNY! Also, all of our campers, staff, and volunteers had a blast with the workshop. Thank you so much again!"
Jessica Woodson - Life Bridge St. Louis
Field Trips
See a show and experience hands-on fun learning circus, magic or comedy!
Come to a fun, creative place and try out new skills like juggling, plate spinning and clowning!
Students and campers will enjoy a 30 minute comedy, magic and circus stunt show performed by a highly skilled entertainer. After the show they get to partake in a 60 minute circus workshop where they learn some of the skills they just saw – such as juggling, plate spinning, low stilt walking, hula hooping and more!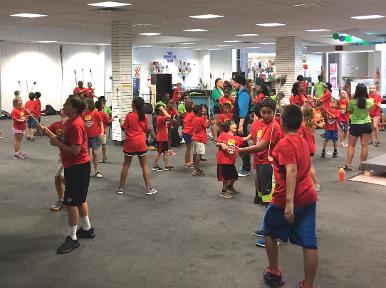 Fee:

$375 up to 75 students/campers
$450 up to 100 students/campers
$500 up to 150 students/campers
Fee payable by credit card, check or money order. Payable the day of the field trip. Maximum of 150 campers.
You are welcome to bring your own lunches and eat in the food court or in our space.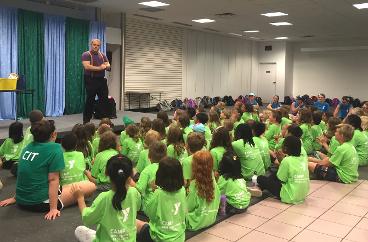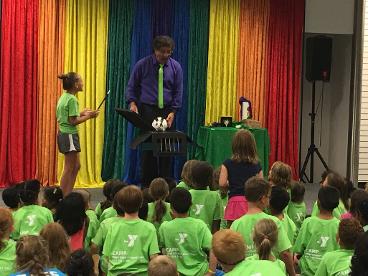 © 2023 St. Louis Event Space

This web site is maintained by
St. Louis Event Space

to provide information about St. Louis Event Space and Circus Kaput (CK) booking services and to provide links to sites of independent subsidiaries that provide variety entertainment services in the USA.
St. Louis Event Space
is based in St. Louis, Missouri
314-803-5180
Ginger@circuskaput.com
SITEMAP