SHOW OFF SHOP HOURS:
Monday – Friday 10:00am to 6:00pm
Weekends – By Appointment Only
You know that you can come party with us, but did you know we also have a shop? Our location in Chesterfield Mall is the site of "The Show Off Shop"!
Its a great place for people at all levels and ages to buy magic, face painting, balloon, circus tricks, juggling supplies and much more!

We are the only magic shop in the St. Louis Area!

Below you will find a sample of what we sell!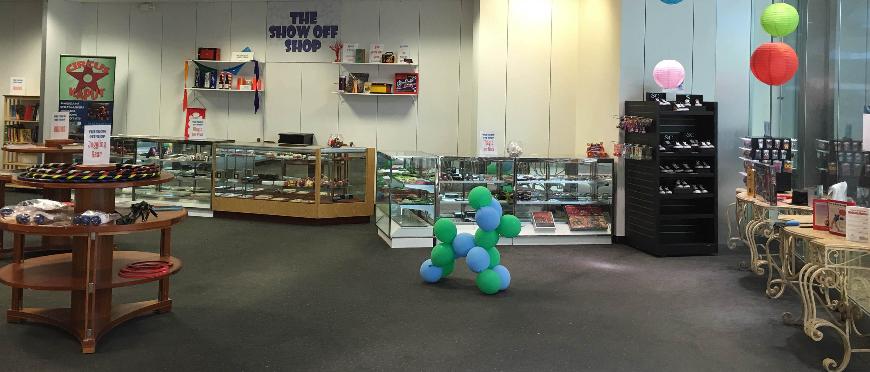 MAGIC - Tricks, Props, Books, DVDs, Magic Kits

JUGGLING/CIRCUS - Books, DVDs, Diabolos, Juggling Balls, Spinning Plates, Flower Stix

SILLY STUFF - Whoopee Cushions, Joke Books, Rubber Bugs, Gags, Pranks
BALLOONS - Pumps, DVDs, Books
FACE PAINTING - Palettes, Brushes, Sponges, Books - COMING SOON!
AND MORE!!!!!

© 2018 St. Louis Event Space

This web site is maintained by
St. Louis Event Space

to provide information about St. Louis Event Space and Circus Kaput (CK) booking services and to provide links to sites of independent subsidiaries that provide variety entertainment services in the USA.
St. Louis Event Space
is based in St. Louis, Missouri
314-803-5180
info@stlouiseventspace.com
SITEMAP